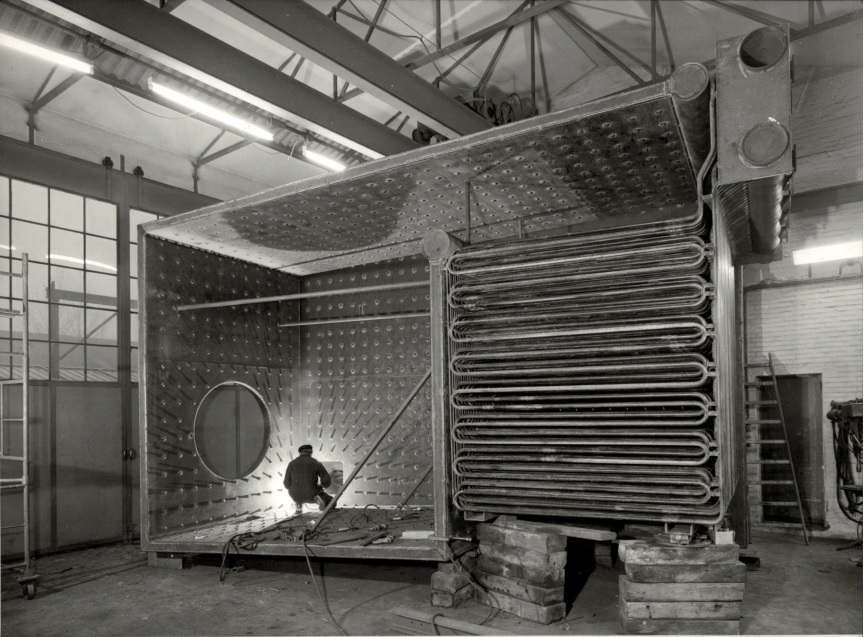 It all started back in 1946
ARO Maskinfabrik was founded on June 1, 1946 by manufacturer A. E. Rasmussen in Odense.
For the first 15 years, the company worked on a very broad level with tasks in central and steam boiler building, dairy equipment, refrigeration plants and oil fired production.
ARO Maskinfabrik was involved in the start-up of the district heating supply in Odense, and has among other things welded together some of the very first pipelines in central Odense.
Before the supply lines in the district heating distribution network were carried out in pre-insulated pipes, the pipelines were mounted in concrete ducts and topped with insulating cellular concrete. All concrete elements from this pioneer period were cast in molds manufactured by Maskinfabrikken ARO.
Production of hot water calorifiers became the way forward
In 1961, ARO Maskinfabrik designed calorifiers for use in the newly established district heating plants. The high-efficiency calorifiers were supplied in services ranging from 2.5 to 10 Gcal / h, but around 1967 ARO chose to concentrate on a more continuous production of hot water calorifiers, heat exchangers and flow water heaters.
Side by side with the new production, the company was still engaged in contracting tasks. ARO Maskinfabrik has thus carried out the establishment of more than 2.5 km. welded rail bodies as the lane for the magnetic cranes at Denmark's largest and most modern shipyard Lindø Shipyard.
During this period, before moving on to housing construction with prefabricated concrete elements, the ARO Maskinfabrik also produced a large number of molds for the concrete industry, including molds for building the whole school and property complexes.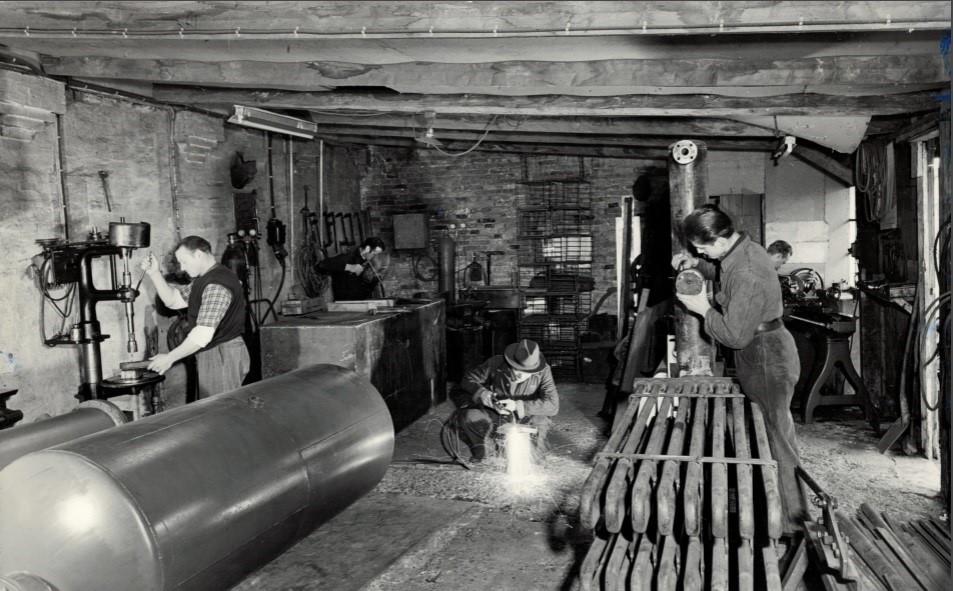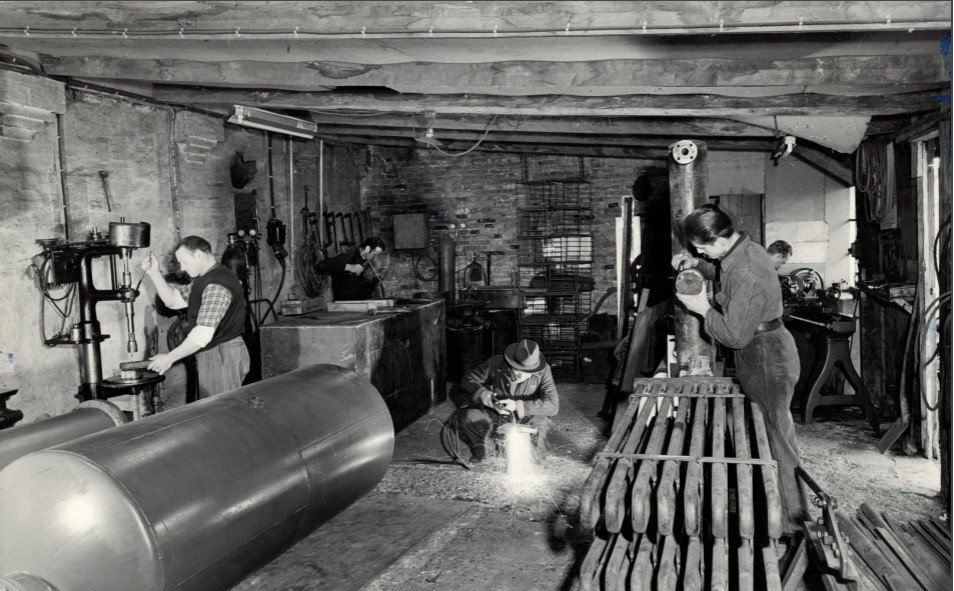 In 1973, ARO Maskinfabrik was transformed from a sole proprietorship to a limited company. Manufacturer A. E. Rasmussen became CEO, son-in-law ing. Ditlev Freisleben became a techn. director and the company subscribed for a share capital of DKK 500,000.
From 1973, production has been based solely on heating technology. More than 45,000 patented hot water tanks have been delivered to the Odense area, which has one of Denmark's most widespread district heating supply networks. Both private homes and public institutions such as hospitals, schools, cash registers, nursing homes and municipal buildings receive the hot tap water from an ARO water heater. Hot water for industrial use or the utilization of surplus heat is covered with special constructions.
In 1986, the dir. A. E. Rasmussen and the company continued under the direction of dir. ing. Ditlev Freisleben who in 1997 was replaced at the management post by his son dir. Ulrik Freisleben as the 3` generation in A/S Maskinfabrikken ARO.
Thus, A/S Maskinfabrikken ARO is still in the forefront in terms of future-oriented, environmentally friendly energy utilization for hot water production at home and abroad and is happy to put its experience and expertise at the disposal of its customers.
For many years, ARO has worked on consulting, developing and selling hot water calorifiers and other solutions in the heating area. Over the past few years, the company has changed its focus and established a broader range as well as a more solution-oriented approach to the energy field.
Recently, ARO has introduced the sale of exchangers, as well as the development of complete plants for, among other things heat recovery, district heating and industrial purposes. Through the innovative solutions, ARO will ensure that the environment is as low as possible without compromising comfort.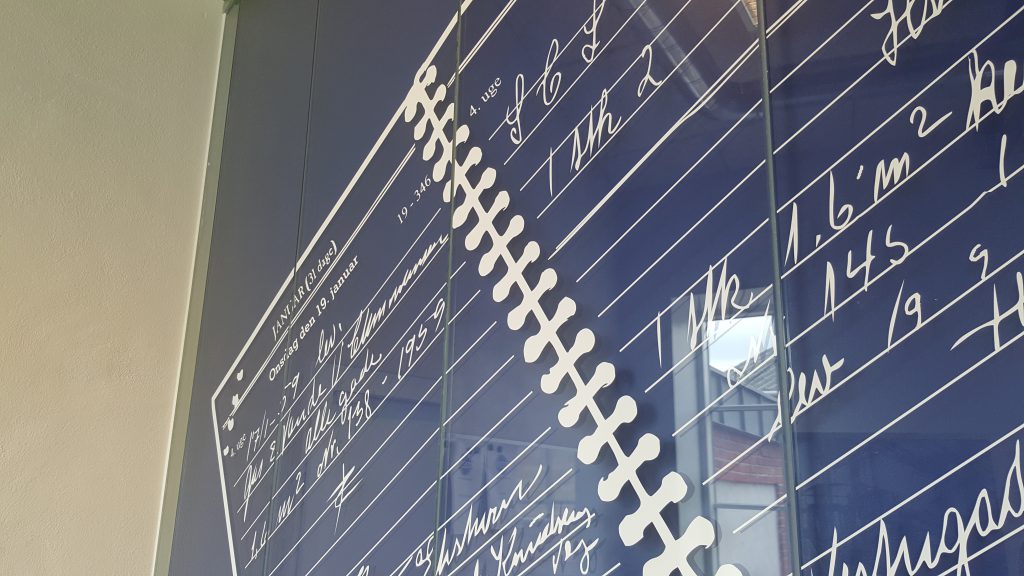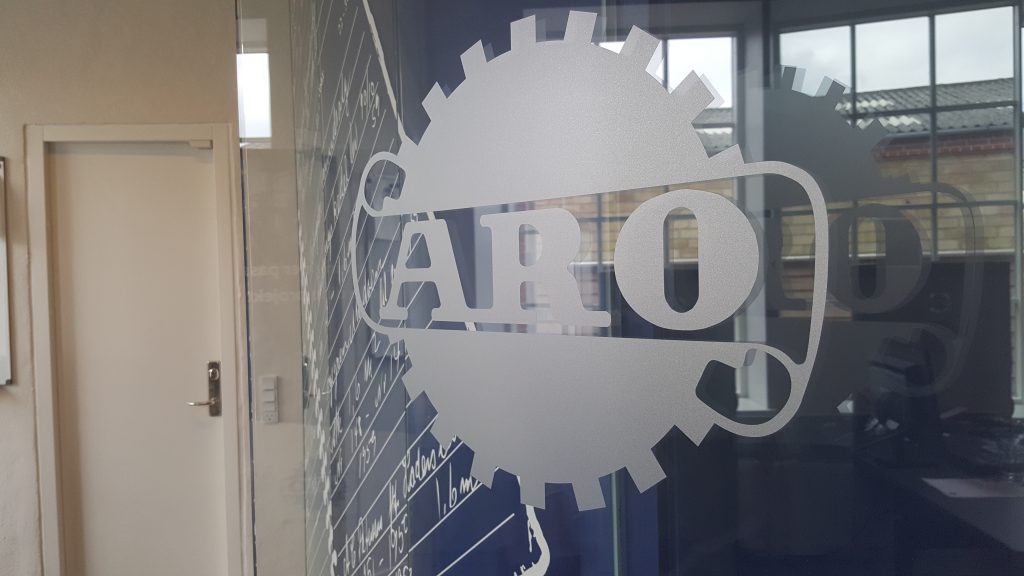 Since 1946, ARO has been involved in various tasks within the district heating area. For the past several years, the company has supplied products to Danish engineering spaces, such as hot water tanks and buffer calorifiers. With the new name, ARO will signal an even clearer profile of solutions in the energy sector, including hot water production, district heating and cooling as well as industry.
On March 1, 2019, ARO changed its name from ARO Maskinfabrik to ARO Energy Solutions. ARO will be the customer's preferred partner in the production of hot water, district heating, cooling and heat recovery. The market is changing and customers are demanding more complex solutions and products. That is why ARO is working hard to help customers with the right solutions both at home and abroad. With the new name, ARO Energy Solutions A / S, the company has better opportunities to show the outside world its focus and business areas in relation to new tasks and a new, more dynamic market.