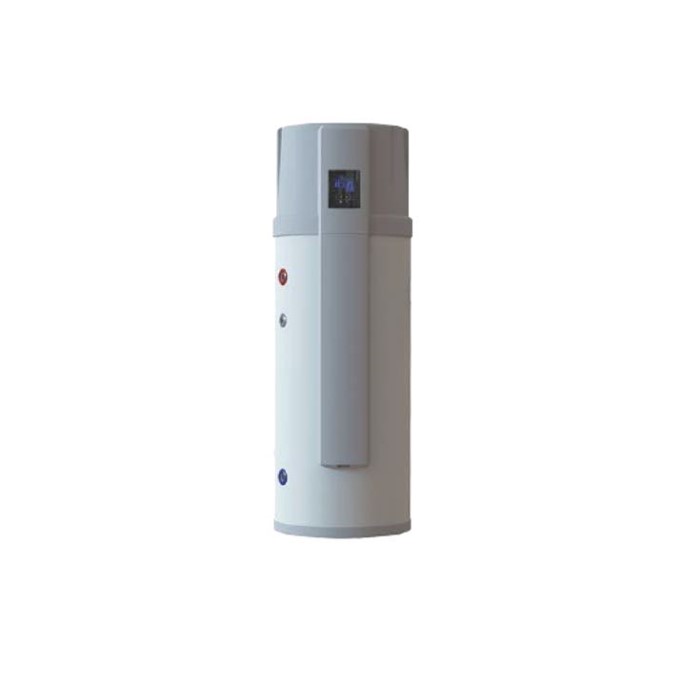 This domestic hot water pump is an efficient heat pump for the production of domestic domestic water. The heating pump uses the energy in the ambient air, thereby producing hot domestic water.
The heating pump can also be supplied in other versions and in combination with solar heating etc. in the sizes 200 and 300 liters.
COP 3.72 at air 20 ° C – Water 15-55 ° C.
10 bar.
Benefits of the domestic water heating pump
| Litres | VVS.nr. | ECO | Insulation | COP | Height w. insulation | Diameter w. insulation |
| --- | --- | --- | --- | --- | --- | --- |
| | | | | | | |
| | | | | | | |