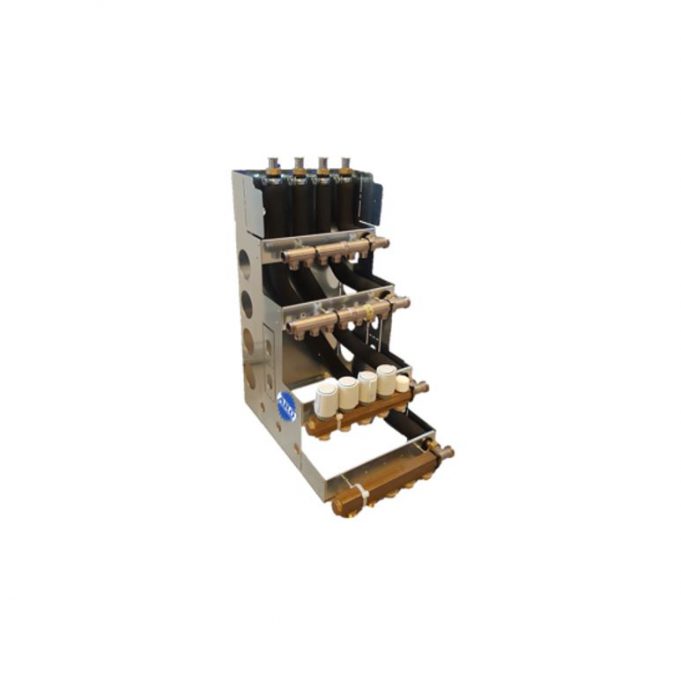 Easy installation of all pipes quickly and easily in the ARO's Manifold.
ARO's Manifold ensures correct distribution of both cold and hot water as well as radiator or underfloor heating medium. The manifold is fully insulated according to EU Standards, which ensures a minimal heat loss from the installation.
ARO's Manifold is suitable for installations, where limmited space is available.
ARO Manifold is available in a wide range of sizes and connections – both available in standard and OEM versions.