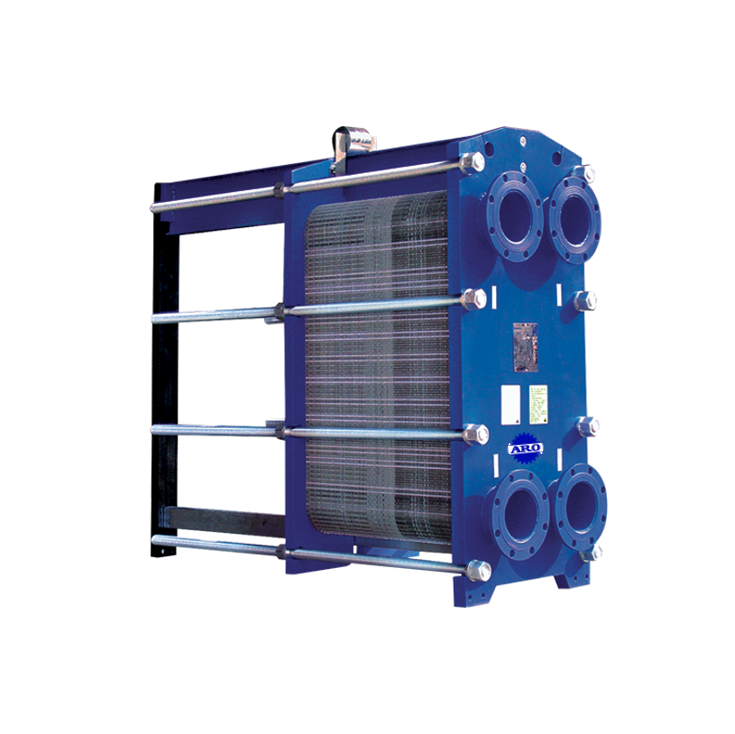 This plate and frame heat exchanger solution is designed and manufactured for different types of efficient high-temperature plate exchangers, for use in, among other things HVAC, central heating, swimming pool heating and more.
The exchanger solution offers a wide range of gaskets, double walls, etc. to meet various needs and requirements.
With this exchanger solution, more than 30 models with different depths and connections are offered, so the exchanger can be adapted to the individual project.
The exchanger can be made of stainless steel AISI304, stainless steel AISI316 and titanium, with different thicknesses and locations. The packages are available including in nitrile rubber, EPDM and viton.
Benefits of the exchanger