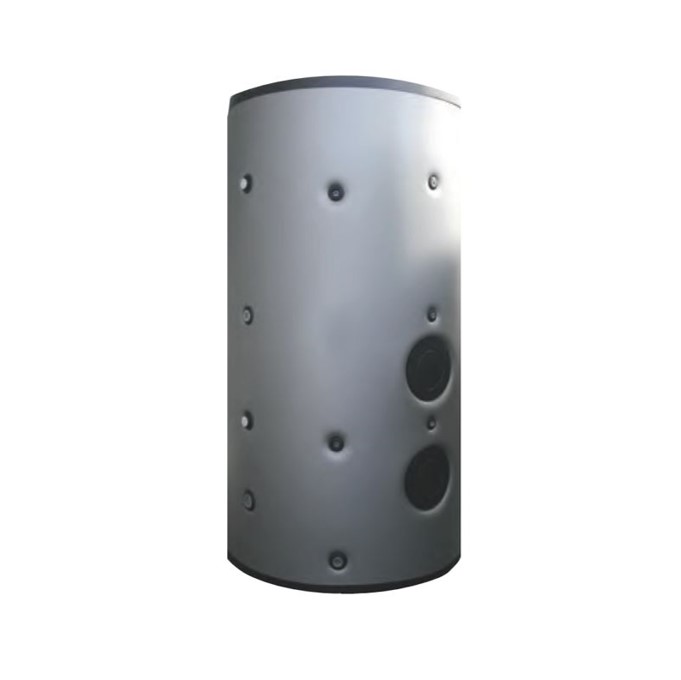 An insulated buffer calorifier for storing heat.
The ARO BASIC buffer calorifier is an isolated buffer calorifier for accumulation / storage of heat from central heating, heat pumps, solar heat etc.
This type of buffer can be supplied as standard up to 5000 liters and is available with an inspection cover. In addition, the buffer can be supplied as a customized solution.
Benefits of ARO BASIC buffer for heating
| Litres | VVS.nr. | Pressure (bar) | ECO | Insulation | Height w. insulation | Diameter w. insulation |
| --- | --- | --- | --- | --- | --- | --- |
| | | | | | | |
| | | | | | | |
| | | | | | | |
| | | | | | | |
| | | | | | | |
| | | | | | | |
| | | | | | | |
3 bar: x = 3
6 bar: x = 6
10 bar: x = 8