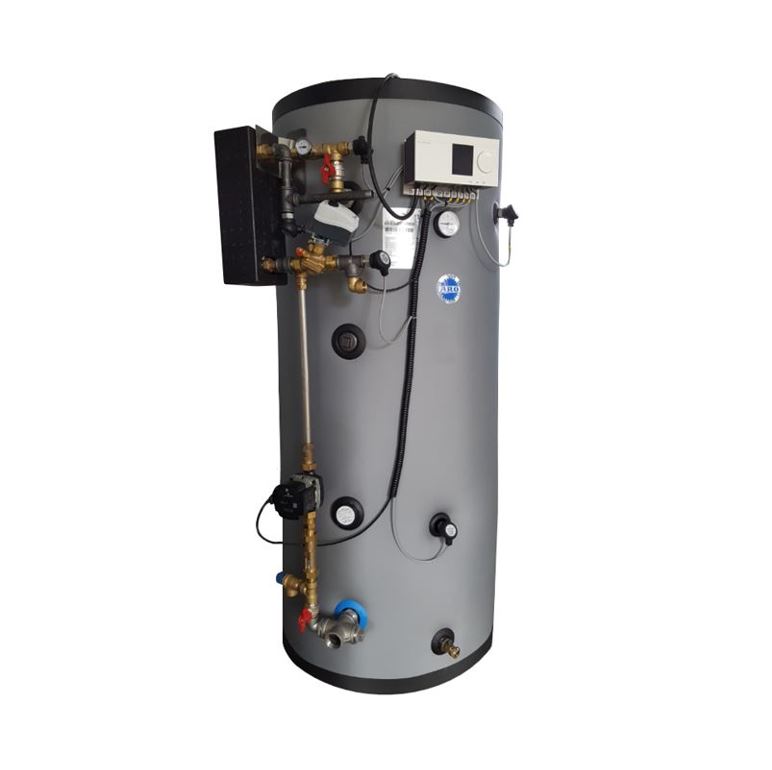 ARO BLS is an efficient heat / water exchange / buffer system. The exchanger system combines two systems – hot water calorifier and flow water heater – and can be used for apartment complexes, sports centers, commercial buildings, schools, swimming pools or where large quantities of hot water are needed. This system minimizes the large containers for a more efficient and space-saving solution.
The ARO BLS buffer system is equipped with a connection for DHW circulation directly on the side of the hot water calorifier.
ARO BLS consists of a fully insulated ARO BASIC buffer calorifier for hot water with internal coating. The ARO BLS also comes with a high-efficiency plate heat exchanger in acid-resistant stainless steel.