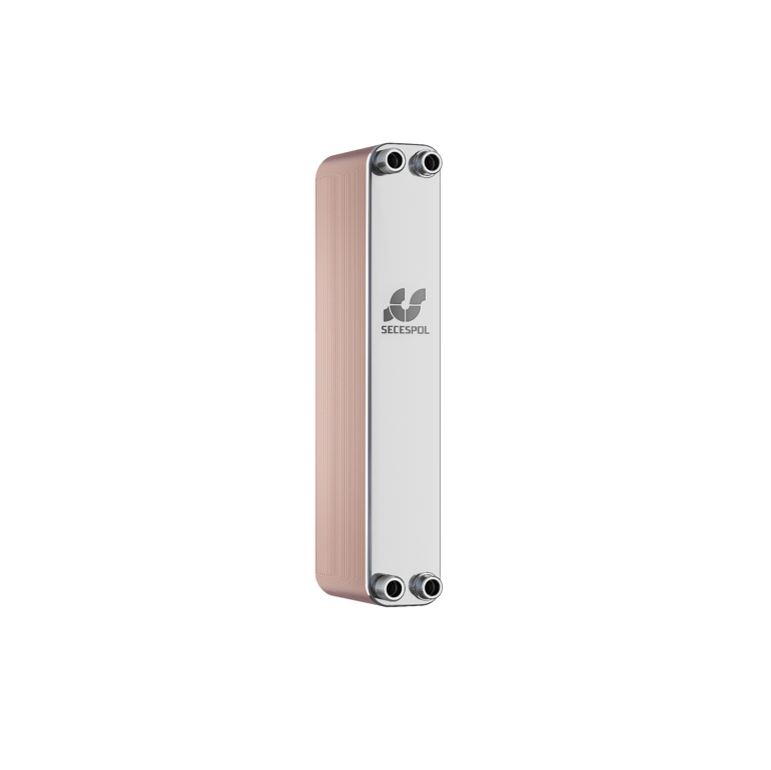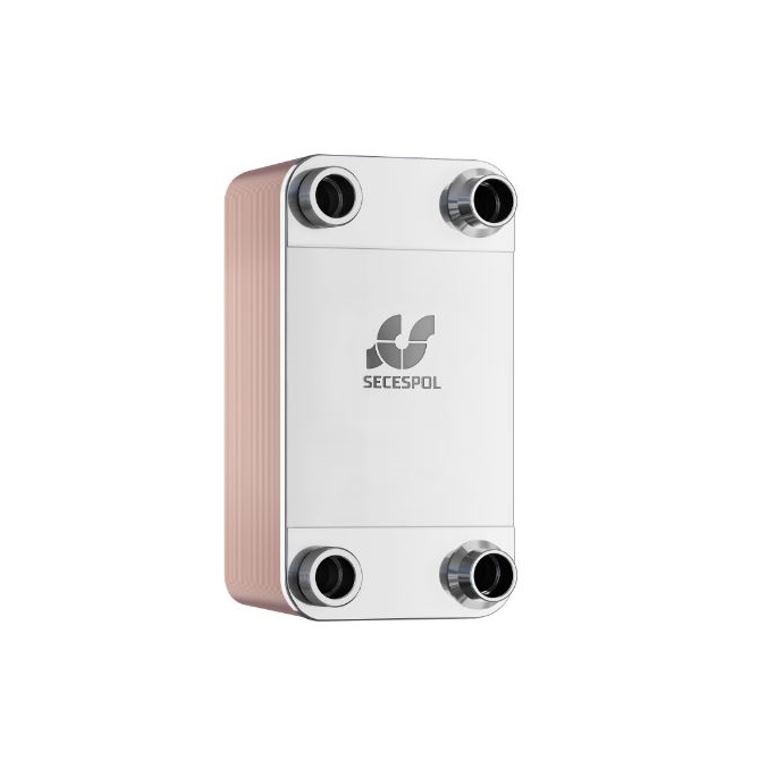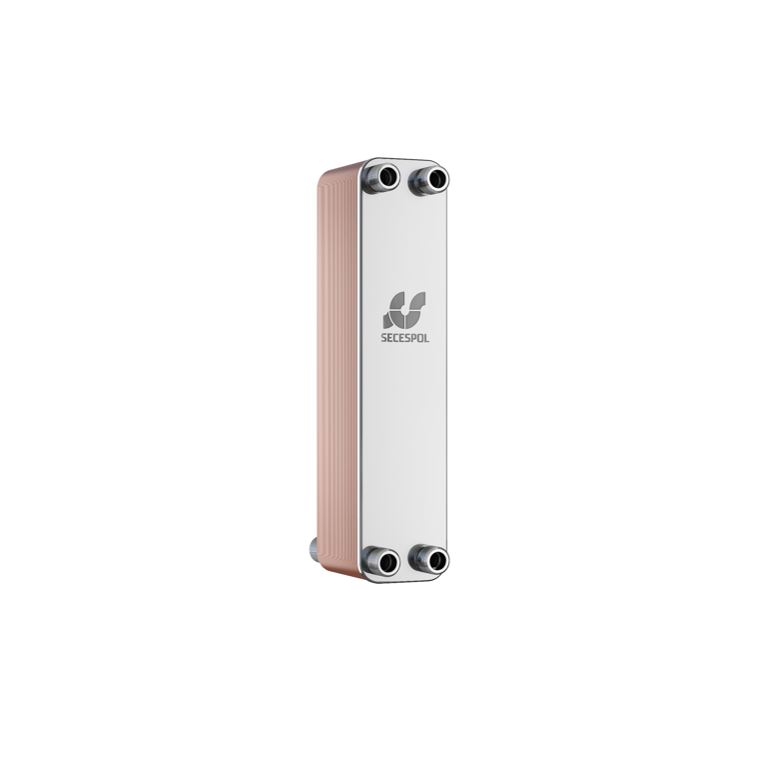 The plated exchangers are supplied both as copper or nickel as well as for use in cooling and heating systems. The plates of the exchangers consist of a special corrugation pattern which ensures low current resistance and high heat exchange efficiency and at the same time ensures correct evaporation and or condensation process.
The exchangers are available with several types of connections and can be selected as 1-pass and 2-pass exchangers.
The plated exchangers can with advantage be used in connection with:
District heating and central heating
Solar and geothermal heating systems
heat pump installations
Cooling and heat pump installations
HVAC and industrial systems and processes
In addition, ARO also offers exchangers designed for solutions that require high efficiency of heat transfer. These exchangers, with their double walls and spaces in the side walls, have a protective effect, as the walls prevent the liquids from being mixed. The exchangers are available in stainless steel and copper. The exchangers work extremely optimally for water, neutral liquids as well as gases and liquids which require double protection from being mixed.
These exchangers can advantageously be used in connection with:
Water heating Systems
Central heating and solutions where liquids must not be mixed
Benefits of plate exchangers