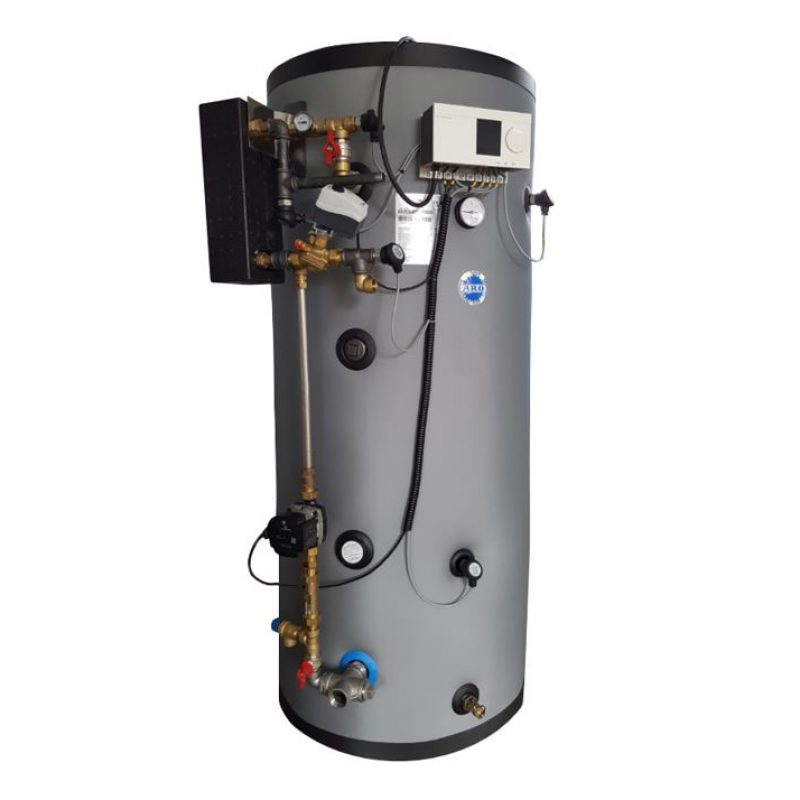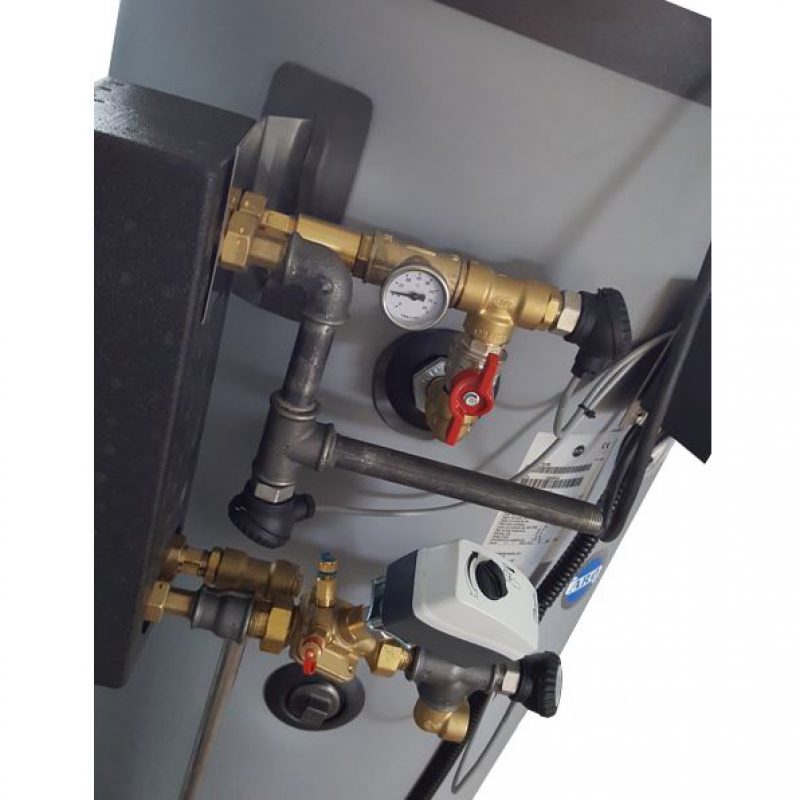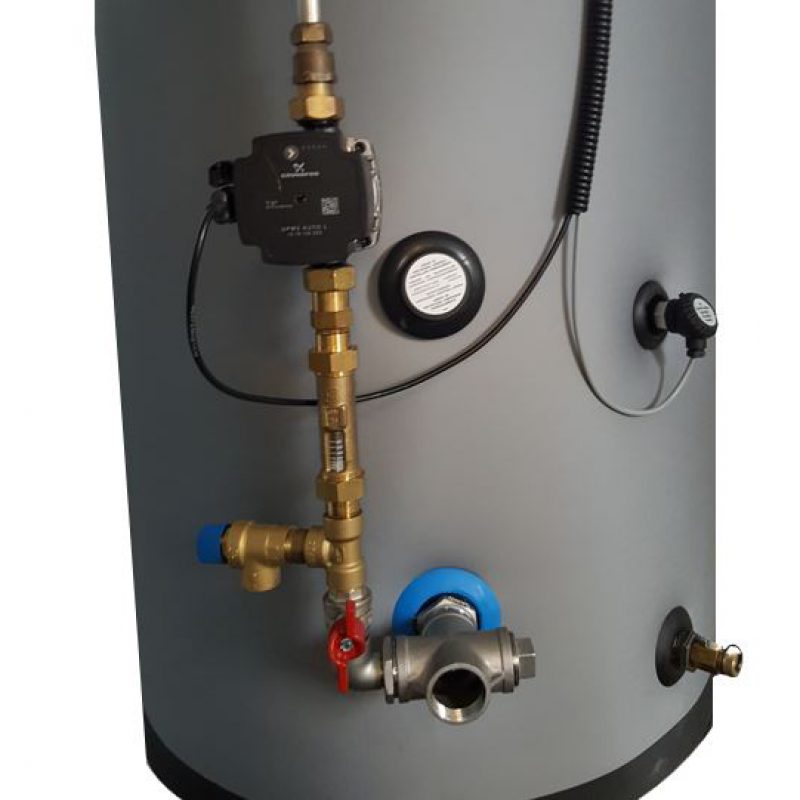 Buffer citcuit system for hot water in apartment complexes, swimming pools, schools, etc.
ARO BLS is an efficient heat exchanger / buffer circuit system. The exchanger system combines two systems – hot water calorifier and flow water heater – and can be used for apartment complexes, sports locations, commercial buildings, schools, swimming pools, or where large quantites of hot water are needed. This system minimizes the large calorifiers for a more efficient and space-saving solution.
The ARO BLS buffer circuit system is equipped with a connection for DHW-circulation directly on the side of the calorifier.
ARO BLS consists of a fully insulated ARO BASIC buffer for hot water with internal coating. The ARO BLS also comes with a high-efficiency plate heat exchanger in acid-resistant stainless steel.
Equipment
The ARO BLS is delivered complete and consists of a buffer calorifier for hot water, a stainless steel exchanger, Danfoss ECL 310 temperature control automation, energy efficient circulation pump, safety valves and prefabricated pipes and fittings. The automation is connected upon delivery.
Domestic hot water circulation
When establishing circulation, a check valve and pump must be mounted on the circulation line.
Connection of circulation to the ARO buffer circuit system is prepared with connection for domestic hot water circulation directly on the side of the calorifier. Pump direction always towards the calorifier.
Benefits of ARO BLS buffer circuit system
Article published: 01-10-2019